Best Gay Bars In Medellin
ColombiaTips.com is a chatting, dating and match making site. We do not connect parties for sexual acts. We simply connect two adults for friendship, dating, or entertainment purposes.
Medellin is an extremely open and fun city. There are places for all tastes, that's why in this post we will introduce you to the best gay nightclubs in the city.
Donde Aquellos Bar
In the Zona Rosa of Medellin, in Lleras Park is located "Donde Aquellos Bar".
Started as a liquor store in 2000 and over time we became the bar of diversity and inclusion with more tradition in the area, specializing in cocktails that are crazy for their taste, good music, outdoor environment for you to enjoy the beautiful nights of Medellin and where everyone is welcome because the differences unite us.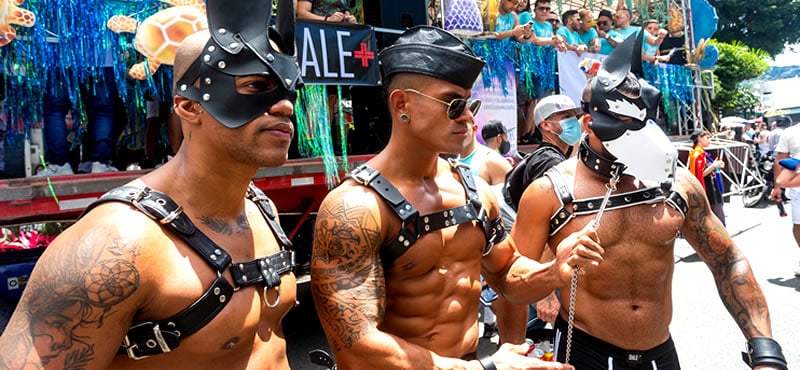 Chiquita Bar
In Medellín the rumba is lived without limits.
The city has become over time the perfect setting for foreigners and locals to enjoy the nightlife and there is nothing better than doing it in the best gay bar in town.
Purple Club
Purple Club Medellin is a gay nightclub located on Av 33 # 78 – 107. Every weekend the rumba is set on fire with guest DJ's and a variety of live shows.
4 Environments
DANCE HALL REGGAETON ELECTROPOP
LA LUPE FONDA DE PURPLE
TERRACE
MEGA LABERINTO
Club Oraculo
Club Oráculo was born between the union of the experience of Donde Aquellos and the picturesque style of BarChiquita, two great references of the gay party in Medellín that bet on a new way to experience the rumba, creating a place of such a level that all kinds of public want to be part of it.
These bars are open and directed to all types of "members", open-minded, willing to expose themselves to "crazy experiences" and enjoy without any embarrassment of all the surprises that can be found regardless of their gender or sexual orientation.
Get ready to get to know these places that will leave behind any kind of questioning.
Tags: