The Best Hotels In Medellin
ColombiaTips.com is a chatting, dating and match making site. We do not connect parties for sexual acts. We simply connect two adults for friendship, dating, or entertainment purposes.
If you are planning to travel to Medellin, we recommend the best hotels for your stay. In them, you can also bring guests.
Although many times you will have to pay an extra amount for it.
Sites Hotel
At Sites Hotel, you will enjoy the advantages of a hotel with the intimacy of luxury apartments.
This hotel offers you a personalized experience. You can enjoy the barbecue on the terrace, solarium, jacuzzi, Turkish bath, gym, free private parking and much more. It also has easy access to public transportation so you can get around the city quickly.
Its luxury apartments can accommodate up to 6 people.
Located in a safe neighborhood, close to Golden Mile shopping centers, corporate offices and many restaurants.
Free access to laundry facilities.
You get fantastic quality at a great price.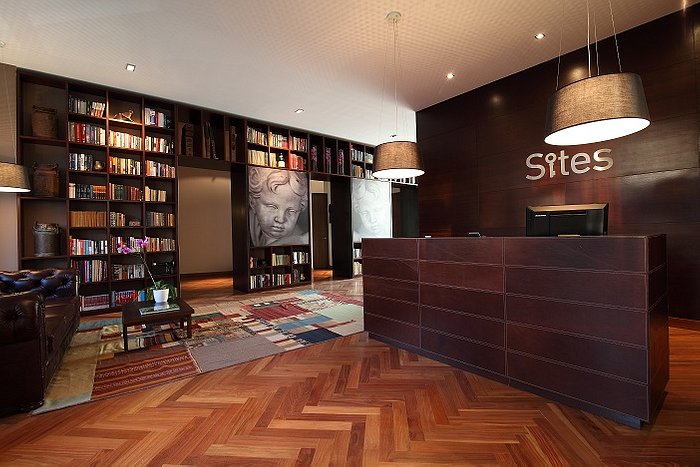 14 Urban Hotel
The hotel is close to several of Medellín's most popular attractions and restaurants.
This cozy hotel has a 24-hour front desk with excellent customer service and friendly staff. It also features a restaurant and offers access to a hot tub.
You'll enjoy great value for a very affordable price.
The hotel offers free WiFi access and free breakfast.
You can relax by booking a couple's massage.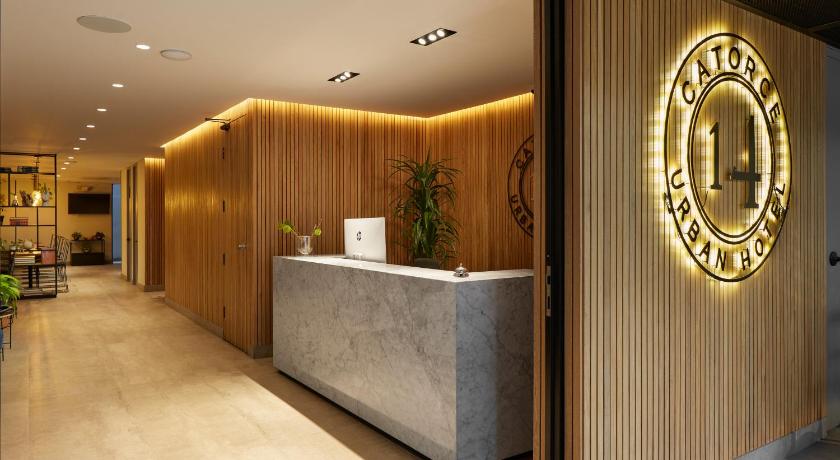 547 Hotel
574 Hotel is a quaint 15-room hotel located in the heart of the El Poblado neighborhood. For those on a tight budget
Previous guests have praised the cleanliness and friendliness of the staff. They have also mentioned that their breakfasts are delicious. In addition, there is a kitchen that guests can access if they want to prepare something for themselves.
Breakfast is included in the room rate.
A comfortable outdoor cafeteria offers delicious Colombian cuisine at an affordable price.
All rooms are air-conditioned and feature Netflix, free toiletries, towels and snacks.
You can pre-book a transfer from JMC airport with their private driver service.
Los Patios
Los Patios Hostel Boutique in Medellin is a chic and elegant hostel with two buildings. It offers dorms for 8, 6 and 4 persons and private luxury suites. The hotel has a friendly atmosphere, with young tourists and lots of activities to keep you entertained.
They have a coworking room, entertainment area, high-end kitchen, gym, organic garden and even a Spanish school. They have a great rooftop to enjoy and is well known for its weekend parties. It is a great option for younger tourists or the young at heart.
They have a bar and lounge on site.
Their rooftop terrace offers fantastic views.
There are lots of fun activities.
They also offer 24 hour security.
It is close to the El Poblado metro station.
Breakfast is not included and is a bit more expensive than other hostels in the area.
La Campana Boutique Hotel
This charming boutique hotel has impeccable rooms that are close to lush gardens. If you enjoy the tranquility of nature, La Campana Hotel Boutique is the place for you. It is a short walk from restaurants and shopping centers. It is also within walking distance of bars, clubs, banks and galleries.
There is an on-site restaurant, located on an open-air terrace where you can enjoy views of the fabulous garden. Their delicious meals are highly recommended.
Free WiFi is included in the room rate.
The hotel exhibits Colombian art for you to enjoy.
It is located on a hill, so it is not a good option for people with mobility problems.
The Somos
The Somos Hotel in Medellin offers accommodation for adults only. It has spacious, air-conditioned rooms. There is a bar, restaurant and lounge to enjoy. Don't forget to hang out on their beautiful terrace, where you can have a fabulous view while enjoying food and drinks during your stay. Previous guests have praised the excellent customer service and friendliness of the staff. The Somos Hotel is located close to all the bars and restaurants. It is the ideal choice for young couples traveling to Medellin.
This hotel has a great rooftop bar.
Breakfast is included in the room rate.
It has a very relaxed atmosphere.
There have been some complaints about noise from the rooftop bar.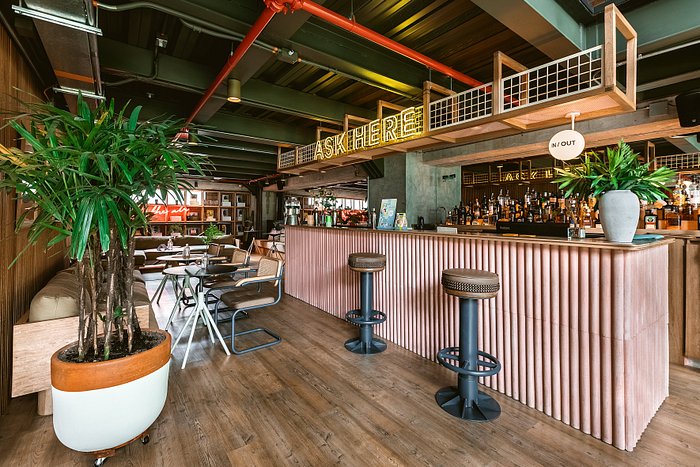 Tags: